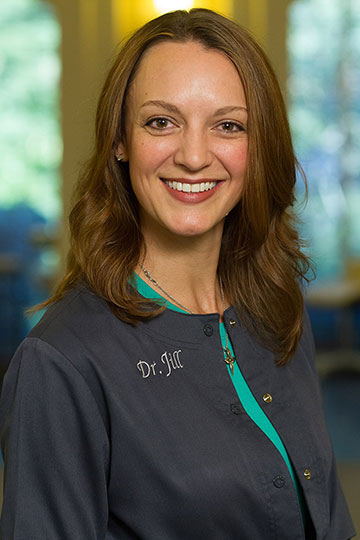 Dr. Jill Sentlingar
Raised in Santa Clarita, California, Dr. Sentlingar moved to Texas to attend Baylor University. While at Baylor, Dr. Sentlingar met her husband, Pat, a McKinney native, and began to adapt to the Texas way of life. Dr. Sentlingar earned her doctoral degree at Baylor College of Dentistry in downtown Dallas.
While attending Baylor, she developed a love for family dentistry because of the variety of challenges and rewards it brings. Dr. Sentlingar graduated first in her class, earning both the Gold Medal and Alpha Omega Scholar Awards.
Dr. Sentlingar's professional afflitations include the American Dental Association, The Academy of General Dentistry and the AES. Dr. Sentlingar was invited to be a member of the Piper-McKee Study Club in 2013 which focuses on advanced diagnosis and treatment of TMJ disorders and facial pain. She has studies with Dr. Piper and Dr. McKee for over 5 years and brings this knowledge into her every day practice. Dr. Sentlingar's professional recognitions include: Gold Medal for First Scholastic Honors at Baylor College of Dentistry, Alpha Omega Scholastic Award, the Eleanor Bushee Senior Woman Dental Student Award, The Academy of Oral Medicine Award, The Texas Academy of General Dentistry Award, The Organization of Teachers of Oral Diagnosis Award, and selection into the Odontological Honors Society, Omicron Kappa Upsilon and Phi Beta Kappa. She is also certified by the World Clinical Laser Institute in the use of the Waterlase MD and the EZLase diode lasers.
This year, Dr. Sentlingar is eligible to receive a Fellowship in the Academy of General Dentistry which requires 500+ hours of continuing education and passing the Fellowship Exam. Dr. Sentlingar completed these requirements in December of 2018 and she is waiting for the board's approval of her requirements and application. We may have a big celebration this July! Dr Sentlingar has been invited to share her knowledge of TMJ disorders and iCAT (3D) imaging at multiple dental meetings. She loves sharing her knowledge and helping advance the field of dentistry.
Dr. Sentlingar, most commonly known as Dr. Jill, is the proud mom of her two boys and wife of her Baylor Sweetheart, Pat. She and her family enjoy spending time outdoors and try to find as many opportunities as possible to go camping, where they love to fish and ride bikes. When they are at home, the Sentlingar family loves watching sports, especially the Baylor Bear and attend the boy's sporting events. Dr Jill's individual passions include bread making, Pilates, snuggling with her 3 Scottish Terriers and working her way to 100 rides on the Pelton this year. If you're part of the Peloton family, you can follow her at toothdocpeddlin. The Sentlingar family has been a part of the Prosper community since 2004! Dr Jill loves being a part of the overwhelming Prosper growth and is proud to have a family business in such a family-oriented community.
---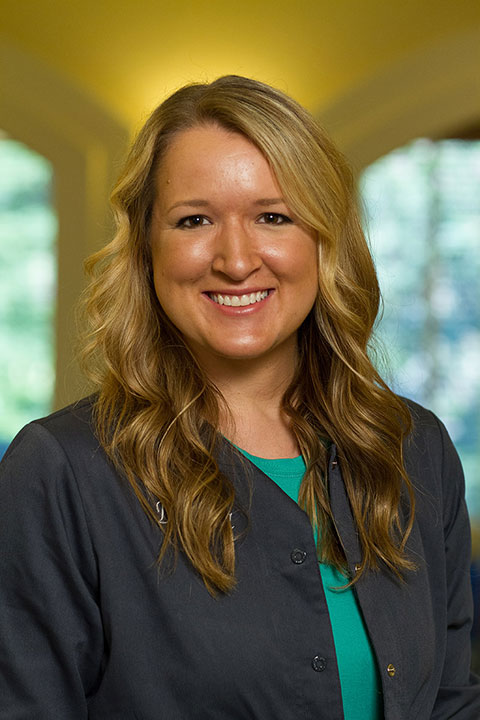 Dr. Cara Kessler
Dr. Cara Kessler is a native Texan, born and raised in Bedford. She graduated from L.D. Bell High School and thereafter studied at Baylor University in Waco, Texas.
She continued to further her education when she attended Baylor College of Dentistry in Dallas for her Master's in Biomedical Sciences, focusing on TMJ research. Thereafter, she continued at Baylor College of Dentistry in Dallas for her Doctor of Dental Surgery degree. She was highly involved in research throughout her time in dental school, and even earned the prestigious Hinman Dental Society Student Research Award as well as an AADR Student Research Fellowship Travel Grant Award. She was also asked to participate in the AADR NSRG DENTSPLY/Caulk Competition. She was a member of the prestigious Odontological Honor Society and graduated with honors on the cumulative Dean's List from Baylor College of Dentistry.
Dr. Cara is a member with the American Dental Association, the Texas Dental Association, the North Texas Dental Society, and The Academy of General Dentistry. She is certified by the World Clinical Laser Institute in the use of the Waterlase MD and the EZLase diode lasers and certified to place Implant Direct implants. She enjoys staying up-to-date with current topics in dentistry by participating in multiple continuing education meetings throughout the country. She loves to educate patients on their oral health and treatment. Dr. Cara also enjoys donating her time to help patients in need, volunteering at Watermark Church's Urgent Care clinic in Dallas once per month and volunteering for Texas Mission of Mercy events when they are held in North Texas.
Dr. Cara spends most of her spare time with her husband and their two kids, Kynlee and Bennett. She enjoys spending time with friends and family, running, college football, traveling, and trying new restaurants.
---