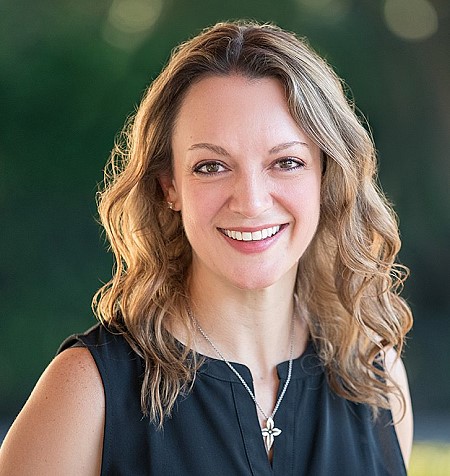 Dr. Jill Sentlingar
Raised in Santa Clarita, California, Dr. Sentlingar moved to Texas to attend Baylor University. While at Baylor, Dr. Sentlingar met her husband, Pat, a McKinney native, and began to adapt to the Texas way of life. Dr. Sentlingar earned her doctoral degree at Baylor College of Dentistry in downtown Dallas.
While attending Baylor, she developed a love for family dentistry because of the variety of challenges and rewards it brings. Dr. Sentlingar graduated first in her class, earning both the Gold Medal and Alpha Omega Scholar Awards.
Dr. Sentlingar's professional afflitations include the American Dental Association, The Academy of General Dentistry and the AES. Dr. Sentlingar was invited to be a member of the Piper-McKee Study Club in 2013 which focuses on advanced diagnosis and treatment of TMJ disorders and facial pain. She studied with Dr. Piper and Dr. McKee for over 7 years and brings this knowledge into her every day practice. Dr. Sentlingar's professional recognitions include: Gold Medal for First Scholastic Honors at Baylor College of Dentistry, Alpha Omega Scholastic Award, the Eleanor Bushee Senior Woman Dental Student Award, The Academy of Oral Medicine Award, The Texas Academy of General Dentistry Award, The Organization of Teachers of Oral Diagnosis Award, and selection into the Odontological Honors Society, Omicron Kappa Upsilon and Phi Beta Kappa. She is also certified by the World Clinical Laser Institute in the use of the Waterlase MD and the EZLase diode lasers.
In 2019, Dr. Sentlingar received her Fellowship in the Academy of General Dentistry which requires 500+ hours of continuing education and passing the Fellowship Exam. Only 6% of general dentists ever complete the requirements to receive this prestigious award! Dr. Sentlingar has been invited to share her knowledge of TMJ disorders and iCAT (3D) imaging at multiple dental meetings. She loves sharing her knowledge and helping advance the field of dentistry.
Dr. Sentlingar, most commonly known as Dr. Jill, is the proud mom of her two boys and wife of her Baylor Sweetheart, Pat. The Sentlingar family loves watching sports, especially the Baylor Bears and Dr Jill love spending her free time attending her boy's sporting events. Dr Jill's individual passions include bread making, Pilates, snuggling with her Scottish Terriers and working her way to 2023 miles a year on the Peloton bike. If you're part of the Peloton community, you can follow her at #Scottiedogmom. On the weekends, Dr. Jill and her family enjoy worshiping and serving with Hope Fellowship. If you are looking for Dr. Jill at Hope, you'll probably find her on the floor laughing and playing in the Walkers room. Dr Jill has and always will love toddlers! The Sentlingar family has been a part of the Prosper community since 2004. Dr Jill loves being a part of the overwhelming Prosper growth and is proud to have a family business in such a family-oriented community!
---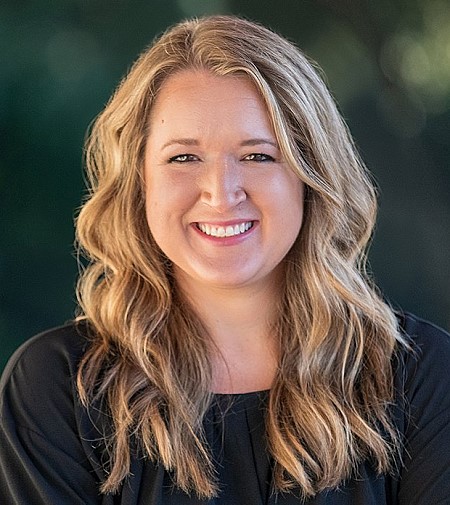 Dr. Cara Kessler
Dr. Cara Kessler is a native Texan, born and raised in Bedford. She graduated from L.D. Bell High School in 2003, and then studied at Baylor University in Waco, Texas. She continued to further her education when she attended Baylor College of Dentistry in Dallas for her Master's in Biomedical Sciences, focusing on TMJ research. Thereafter, she continued at Baylor College of Dentistry in Dallas for her Doctor of Dental Surgery degree. She was highly involved in research throughout her time in dental school, and even earned the prestigious Hinman Dental Society Student Research Award as well as an AADR Student Research Fellowship Travel Grant Award. She was also asked to participate in the AADR NSRG DENTSPLY/Caulk Competition. She was a member of the prestigious Odontological Honor Society and graduated with honors on the cumulative Dean's List from Baylor College of Dentistry.
Dr. Cara is a member of the American Dental Association, the Texas Dental Association, the North Texas Dental Society, The Academy of General Dentistry, and Spear Education. She enjoys staying up-to-date with current topics in dentistry by participating in multiple continuing education meetings throughout the country. She is particularly passionate about how the airway and sleep-disordered breathing impacts oral health, craniofacial development in children, and the risk of developing obstructive sleep apnea. She is certified by the World Clinical Laser Institute in the use of the Waterlase iPlus hard tissue laser and the Gemini diode laser and certified to place Implant Direct implants. Dr. Cara also enjoys donating her time to help patients in need by volunteering at Watermark Urgent Care in Dallas extracting teeth for the under-insured or un-insured population.
Dr. Cara spends most of her time outside of work with her kids and enjoys spending time watching college football. Sic em bears! She loves to try new restaurants, travel, go camping and enjoys treating her kids to all of life's adventures! She spends a lot of time at her church, CityBridge Community Church in Plano.
---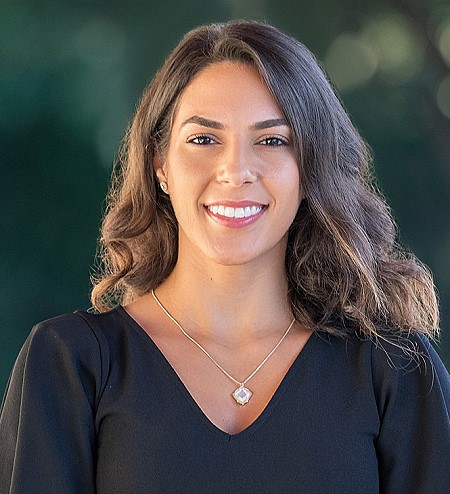 Dr. Summer Bryce
Born and raised in Saint Louis, MO, Dr. Summer moved to Dallas, Texas to begin her career and life with her husband. Dr. Summer graduated with her bachelors degree from Saint Louis University and earned her doctoral degree at the University of Missouri Kansas-City School of Dentistry.
Dr. Summer began her journey in dentistry at a young age. She experienced a traumatic injury as a child to her teeth and understands how exceptional dentistry can have an incredible impact on someone's life. The experience she had as a child peaked her interest and over the years she learned more and more about the dental field.
During her time in undergrad at Saint Louis University, Dr. Summer spent her time pouring into the community. Her heart for serving others helped her become founder and president of the Special Olympics Saint Louis University, an organization established to provide support and motivation to disabled athletes. While in undergrad, Dr. Summer met her husband, Kingsley, a native to Texas and began to familiarize herself with Dallas through him.
Dr. Summer decided to further her education at University of Missouri Kansas-City School of Dentistry. She was very active in research throughout her time in dental school earning the first place award for her research study on "The General Dentist's Role in Treating Obstructive Sleep Apnea." As a highly ranked dental student, she was also honored with the John I. Haynes Merit Award in Pediatric Dentistry for her skill and interest in serving children and was inducted into the Omicron Kappa Upsilon Honor Society
Dr. Summer is an active member of the American Dental Association, the Texas Dental Association, the North Texas Dental Society, and The Academy of General Dentistry. She strives to continue to expand her knowledge and understanding of dentistry by participating in various continuing education meetings. Her heart in dentistry is to make the patient feel at home in her chair. In her spare time, Dr. Summer and her husband enjoy traveling, exploring parks, cooking, working out, and spending time with friends and family. Kingsley is training Dr. Summer in soccer because they both joined a coed league to play together for the first time. They are both members of Embassy City Church in Irving and enjoy serving there. Dr. Summer loves learning about different cultures, trying foods from around the world and sharing her Palestinian background.
---